Elegant rooms, harmonious furnishings
Each room tells a different story and these stories are intertwined with ours, creating a unique experience of connection with the past. The simple and authentic beauty of the rooms at the Convento dell'Annunciata creates an atmosphere that invites restful tranquillity.
Comfortable and welcoming, the rooms are furnished with unique pieces that either belonged to the community of friars or come from the Moretti family's passion for travel. The solid wood beds are made by local craftsmen with the primary hallmark of our woods: oak. The effect of this has always been sought here: the harmonious encounter between history and modernity.
Our rooms
All the rooms are located on the second floor and overlook the cloister below via a charming porticoed quadrangle. The shades of colour chosen to furnish them are inspired by the architectural and artistic aspects of the Convent: the colonnades in pietra serena sandstone (Macigno stone), the devotional frescoes and the terracotta friezes.
Breakfast included
Coffee, tea and herbal teas are always available in the breakfast room
Free Wi-Fi
Free unsupervised parking
Small pets allowed, on request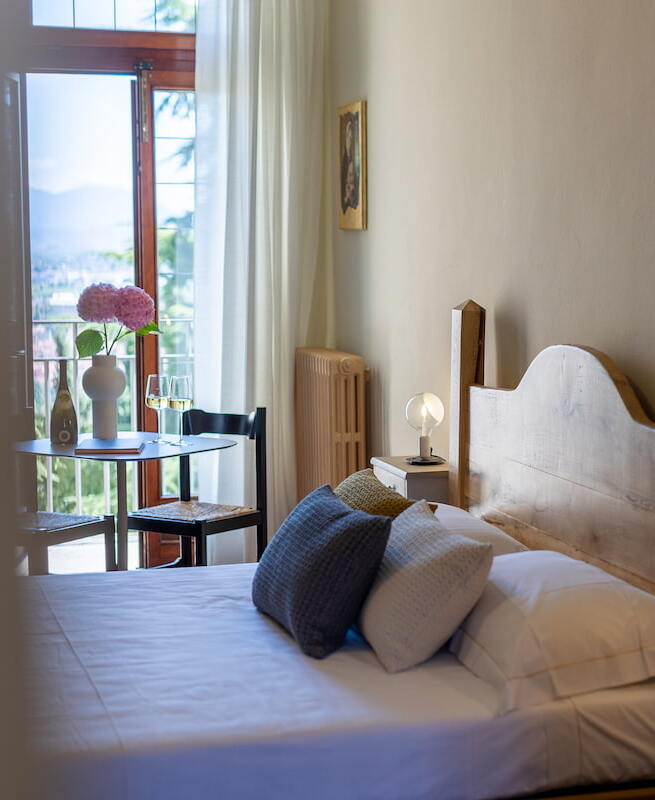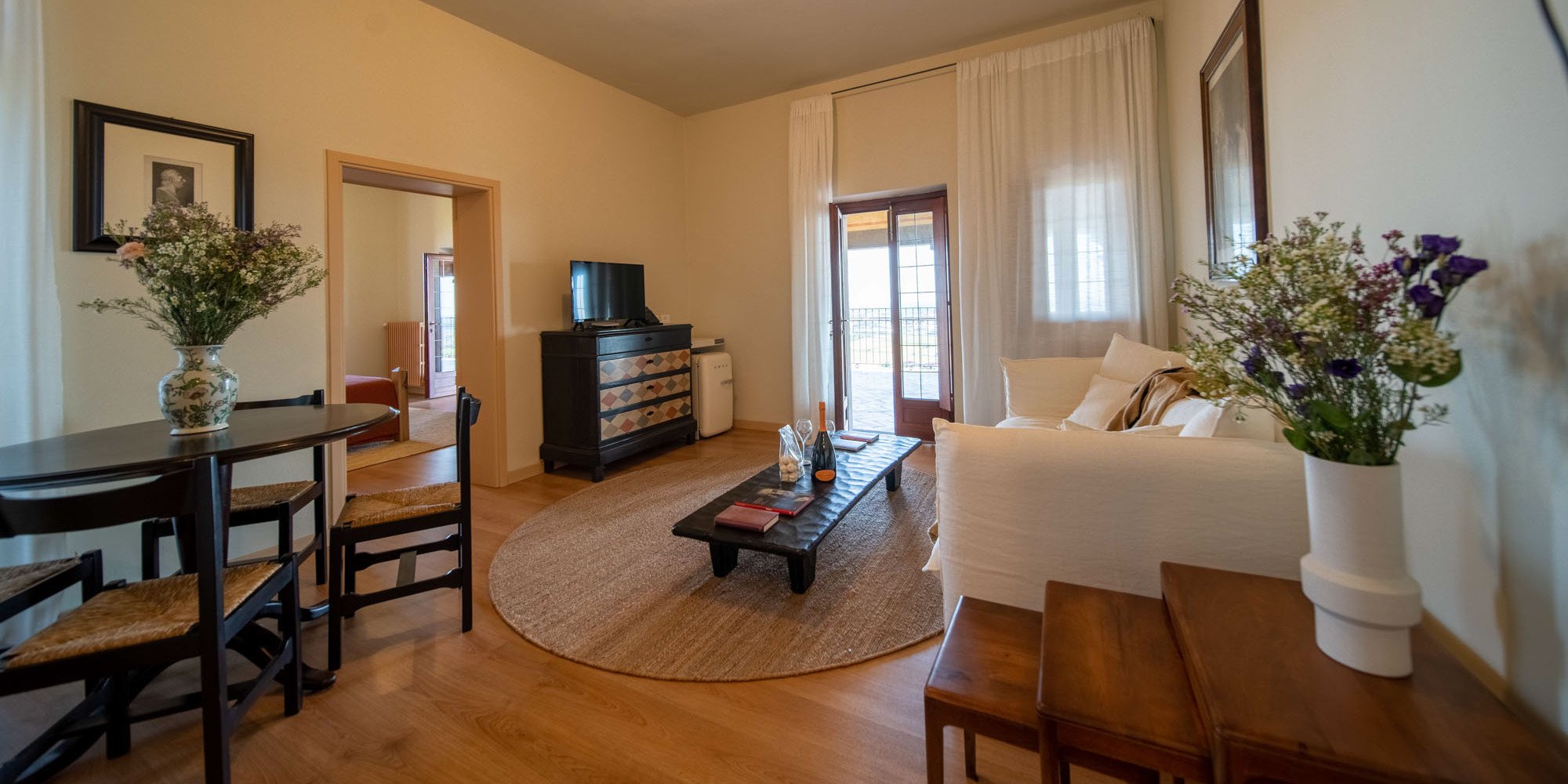 Suites
Let yourself be enchanted by the harmony of these bright and airy spaces.
See details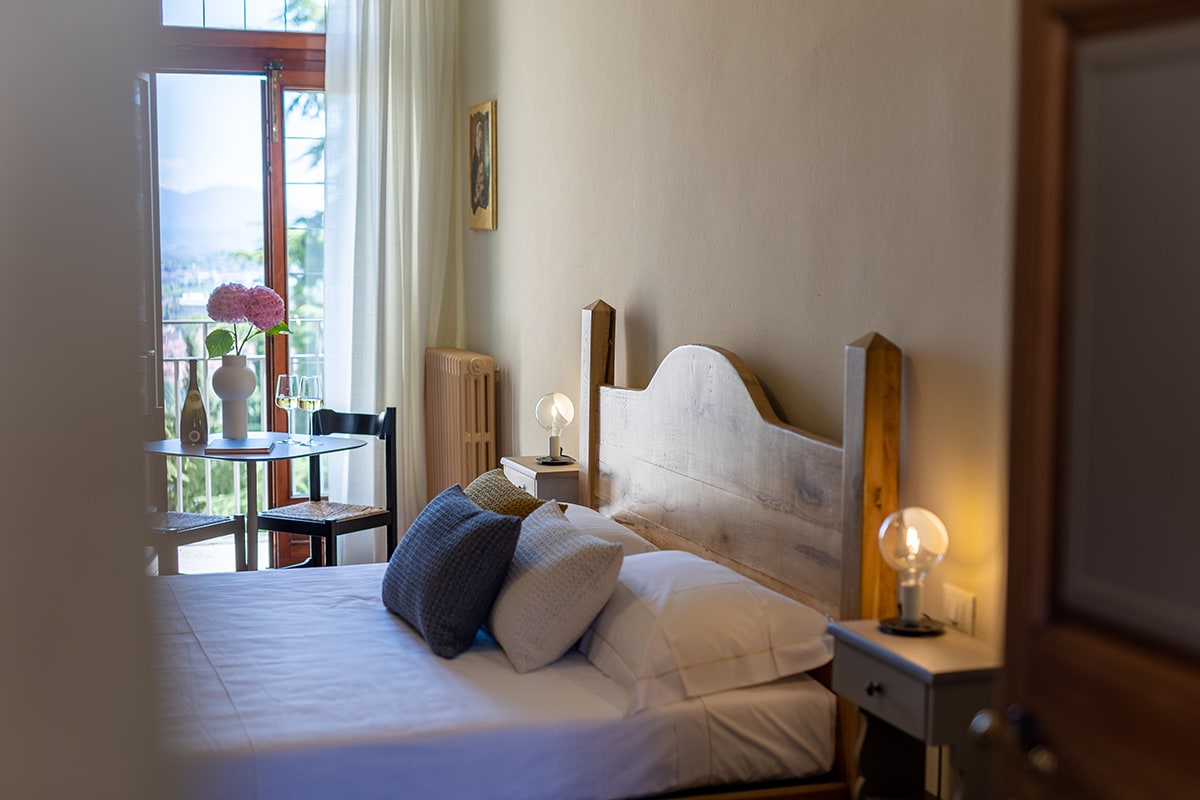 Elite
Relax and enjoy this haven of peace and tranquillity.
See details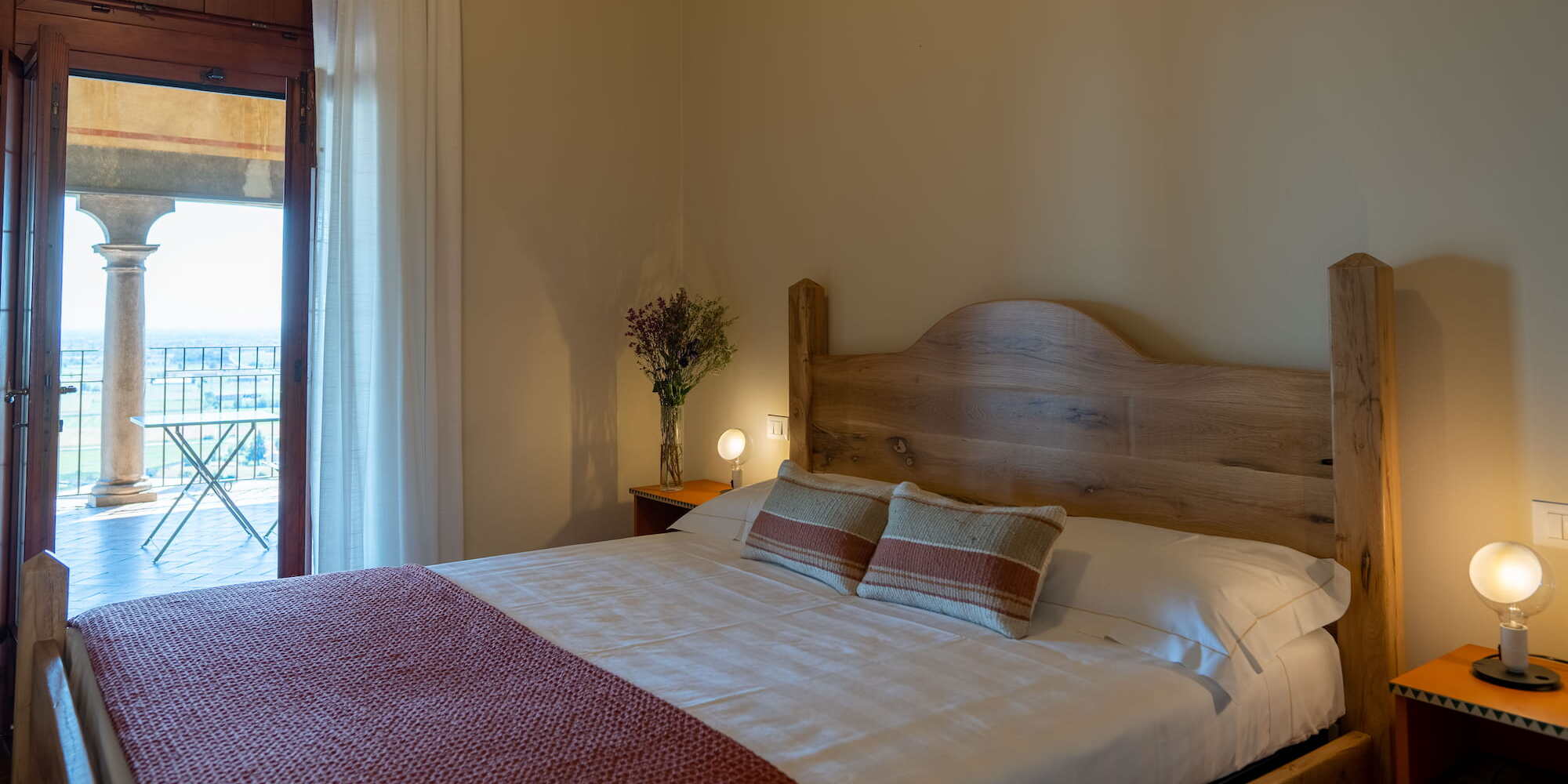 Comfort
Let yourself be embraced by the intimate atmosphere of this room.
See details
Want to find out more?
We are on hand to provide information about the Convento dell'Annunciata. Please feel free to contact us to find out how you can enjoy moments of peace and tranquillity in this captivating place.