Welcome to the Convento dell'Annunciata Soul Retreat
DEEP-ROOTED SILENCE, ABSOLUTE PEACE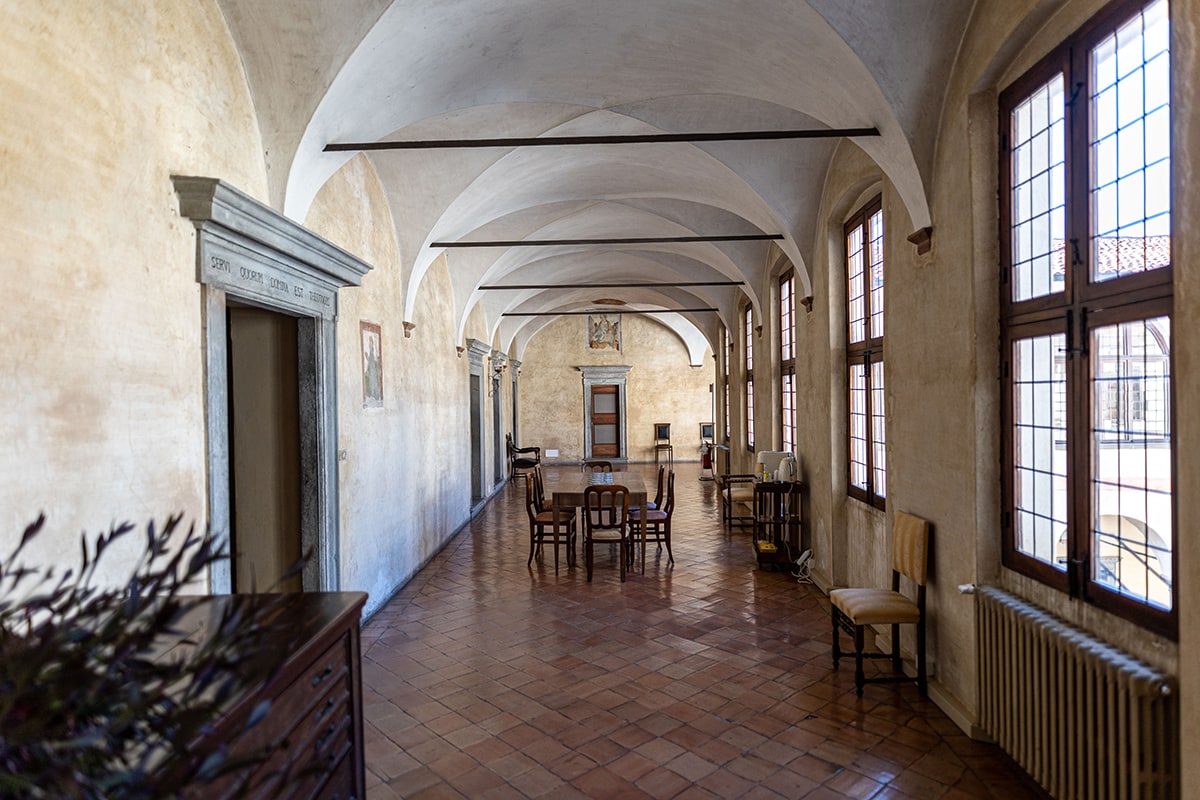 The spell-binding Convento dell'Annunciata is situated on Monte Orfano, in Franciacorta, nestled among vineyards, olive trees and small oak woods. Nature and architecture come together in perfect harmony here, yielding an atmosphere of peace and tranquillity. In this beautiful, quiet refuge from the hustle and bustle of daily life, time seems to pass more slowly and everything is designed to offer the promise of renewed well-being.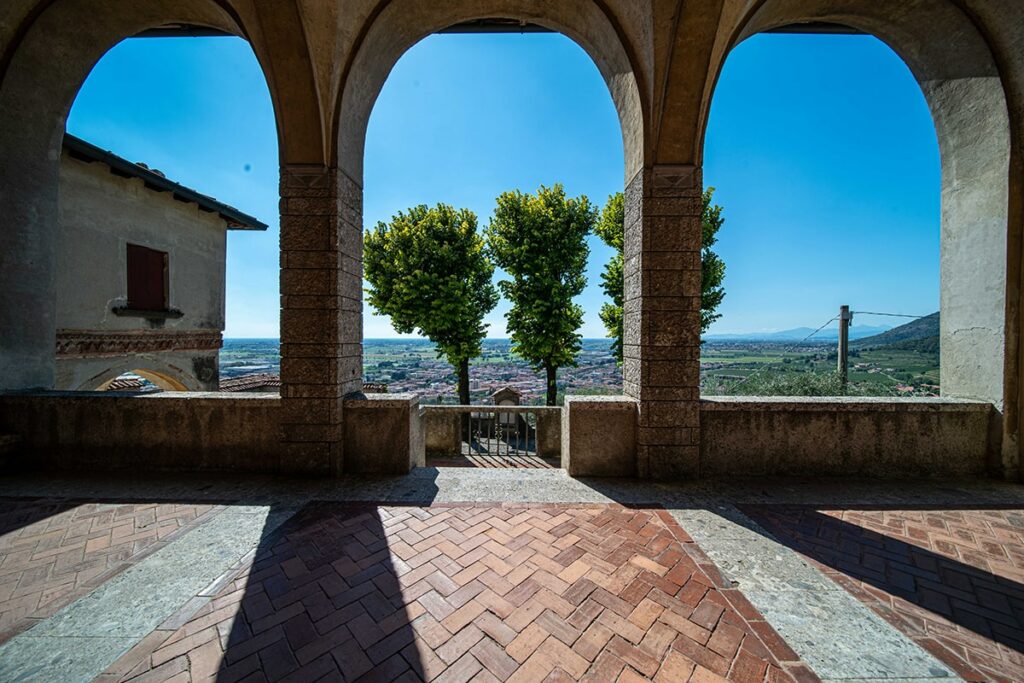 A magnificent monastery, as unique as Franciacorta
Founded in 1449 by the Order of the Servants of Mary, the Convento della Santissima Annunciata is a locus of the spirit and also a microcosm of the history of Franciacorta. Its architecture is a characteristic example of a building created for the purpose of communal living and conviviality. It is not just a place in which to live, but to thrive. And to thrive together.
The environments
Discover the ancient charm of the Convento dell'Annunciata: our rooms, steeped in history and tradition, will envelop you in a quiet and convivial atmosphere.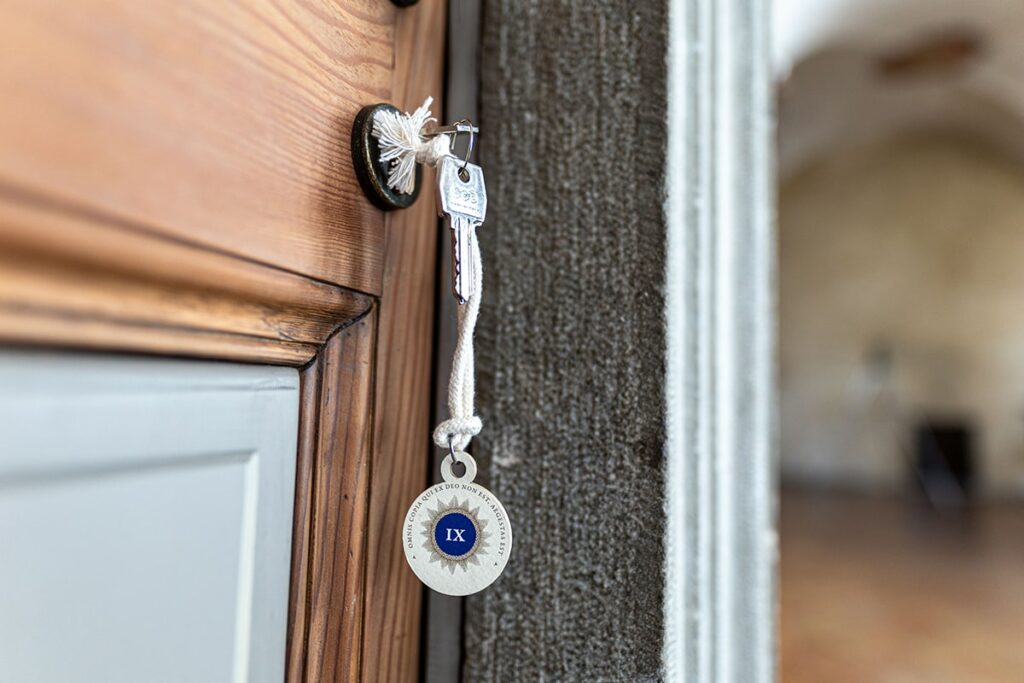 History
The history of the Convento dell'Annunciata is a journey through time, a thousand-year story of faith and tradition interwoven with the captivating beauty of the surrounding natural environment, yielding unique and unforgettable emotions to anyone lucky enough to visit it.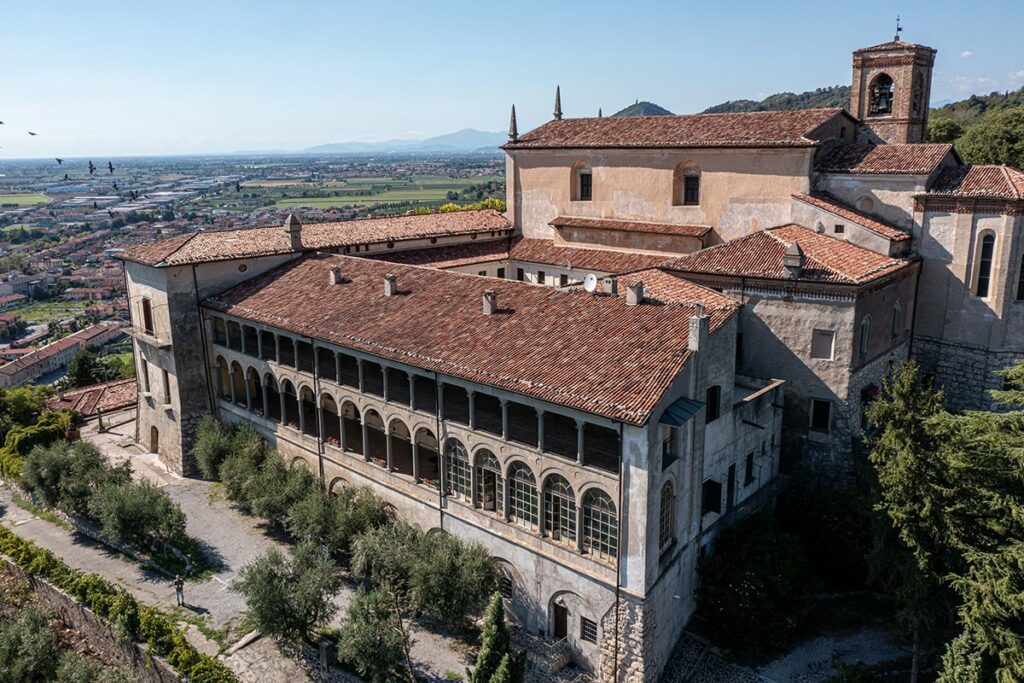 Bellavista
For five centuries, the Convento dell'Annunciata was home to the friars of the Order of the Servants of Mary, who tended the splendid, age-old vineyards here.
A Since the 1980s, the Moretti family has become heir to this tradition by taking care of the Convent's land by means of the Bellavista winery and its unflagging quest for exciting wines and their fascinating back stories.
Wine: our profession and our craft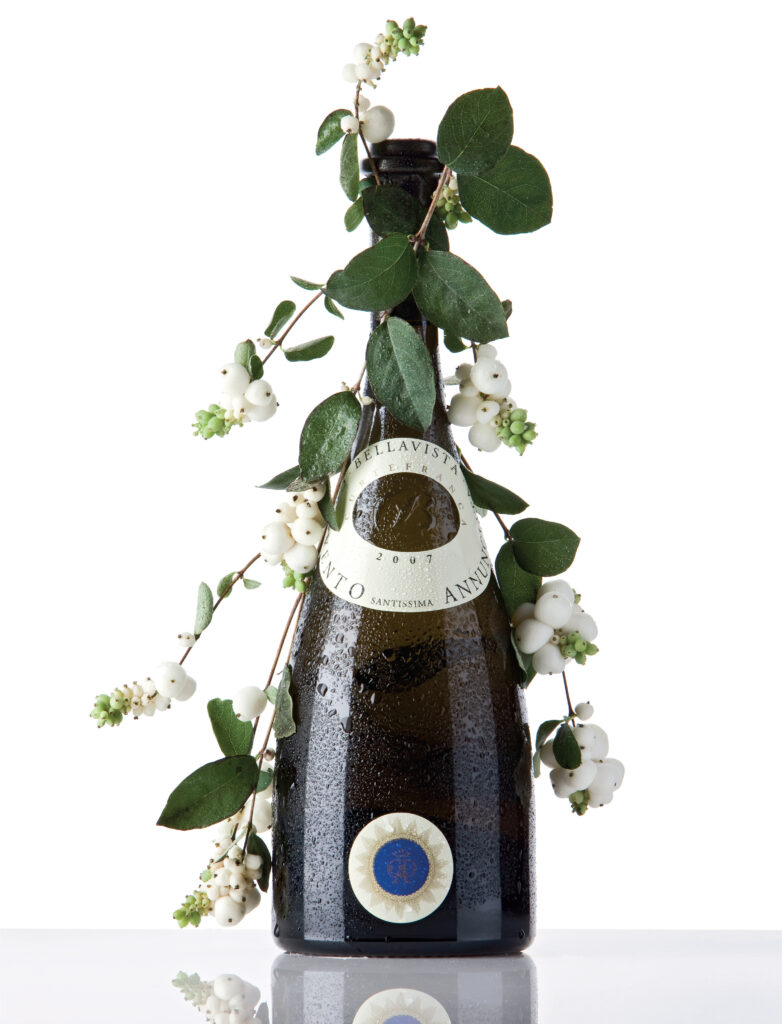 The first wine produced by Bellavista on the Convent's lands was the 100% cru Chardonnay 'Convento dell'Annunciata'. The first vintage debut was in 1991 and it immediately met with success from wine critics. The enchantment is repeated with each harvest and today it is the ideal way to discover the charm of the Convent and the multi-faceted beauty of Franciacorta.
1991 was also the first harvest of the red wine 'Zuanne', a Merlot dedicated by Vittorio Moretti to the journalist Gianni Brera. A few, rare bottles attest to a long friendship marked by their love for the land and their shared passion for the pleasures of the palate.
Want to find out more? Get in touch!
Opening our doors to guests and taking care of their stay, in harmony and respect for the history of the Convento dell'Annunciata, is our firm commitment. Contact us to find out how you can enjoy moments of peace and serenity in this captivating place.